---
Union Jack Roof Kits
£22.00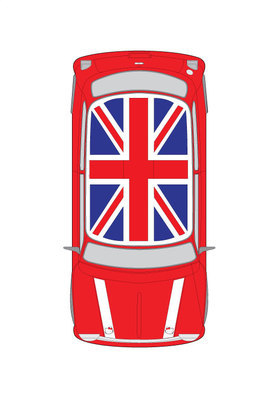 Union Jack Roof Decal
The classic Union Jack roof - still looks good on any mini.
You can have these in just about any colour combination, the modern trend is to haver colour coordinated union jacks, so you're not just limited to regular red white and blue.
If you don't have a white roof, you can consider an all silver union jack, or colours that compliment and work with your mini.
Made from the best 7 year guaranteed vinyls, and with instructions that a chimp on crystal meth could follow - installation is a doddle !
You can choose your colour combinations in the drop down menu below, but if you cant find what you really want - contact us and we will make you a custom kit at no extra charge.